This winter has been a mostly green one. There were a few days when the snow lay quite thick on the ground and we were blessed with a classic Winter Wonderland… but… those days have been pretty rare. In fact, I can count those snowy days on one hand. There was a blast of winter before autumn seemed to return. And today, at a pleasantly cloudy 5°, it felt more like spring! Such a mild winter is pretty strange for us in Canada and I can't actually remember the last time most of the winter was green. But all that greenness made me rethink my winter wardrobe and I compiled some of my favourite pieces that are good for a milder winter. Gotta keep that winter style alive, my dudes.
───※ ·❆· ※───
Upstate Swank Shawl in Burgundy
I was lazily carousing about Modcloth for a cardigan, but happened across this shawl instead. I'm not big on shawls, but there is something so irresistibly wintery about this one. Red (well, in this case, burgundy) is a classic winter colour. It's the festivity of it that makes it irresistible. This shawl is a good balance. I don't like loud clothing, but I also don't like overly simple outfits either. This isn't too eccentric, but isn't too unexciting. Honestly, the aesthetic that this shawl makes me think of is Woodland Peace.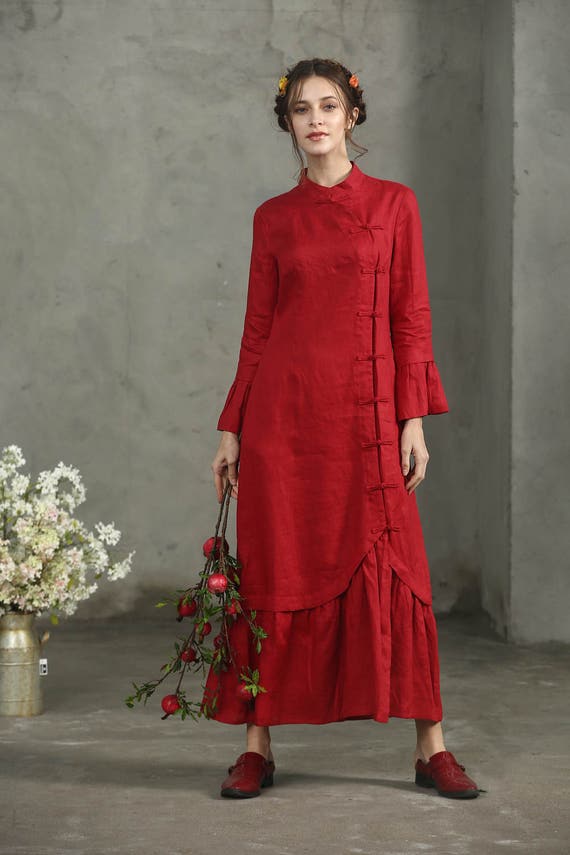 Red Linen Dress
This is the dress I'd want to wear when going to the farmer's market. Yes, I know there's no market open in the winter (at least, nowhere in my vicinity), but you get the aesthetic. Flea markets, thrift stores, and craft shows would be seeing a lot of this dress. It's one of those pieces that is comfortable enough that I could spend all day in it without a second thought, but stylish enough that I don't feel underdressed. Could even go for drinks after my day of flea marketing. This, for me, is fancy.
Winter Woolen Socks
The one thing that doesn't change whether the winter is green or white is that boots are a must. There isn't snow to contend with, but there's a whole lot of mud and puddles. Thick, warm socks are absolutely necessary. These do the job well, but there's that added plus of being cheap + cute af.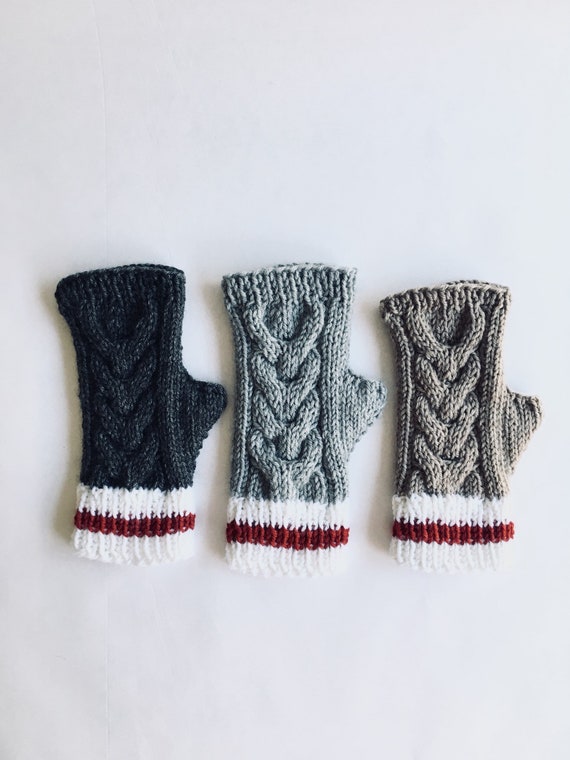 Sock Monkey Fingerless Gloves
Remember sock monkeys? Because I do. One of Etsy's biggest markets is the glove one, especially fingerless gloves. Out of them all, these ones jumped out at me for obvious reasons. (Yeah, it's the sock monkey thing.) But also, for Canada, there's free shipping, so…
Anyway, I landed on fingerless gloves instead of full fingered ones made of lighter material because a) these ones look cuter and b) fingerless gloves serve the same purpose better, in my opinion.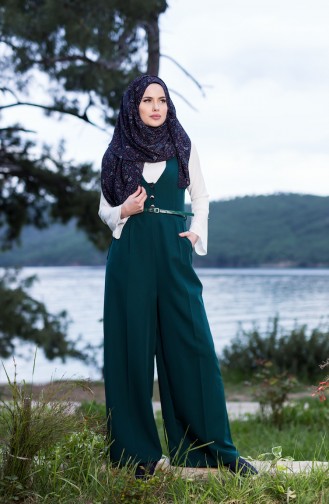 Emerald Overalls
I haven't shopped at Sefamerve before, so I was hesitant to include it. But it's on this Wishlist because it's honestly one of the cutest overalls I've ever seen. I don't say that lightly – overalls generally aren't my thing. But the retro vibe and elegant colour make this piece exactly my thing. There are plenty of ways to make this piece winter ready from wearing a long sleeved shirt with it to adding a scarf.
Wool Bowler/Cloche Hat
Did you know that cloche hats were a thing? 'Cause I didn't.
My search for a beret like hat that isn't actually a beret at all led me to JJ's House. This thing is versatile. When I saw it, I fell in love with it immediately. It looks so cozy, but not too chic to become a mistfit in my countless relaxed outfits.
Having a (mostly) green winter still feels alien to me. My first instinct is to bundle up before I go outside when all I end up needing is a light jacket, maybe some gloves (preferably fingerless), and a scarf if I'm going to be outside for long. As weird as it initially feels, though, I'm honestly enjoying my green winter. This wishlist is made specifically for a green winter, but each one can be factored into a spring and autumn wardrobe too.
 RG